Not everyone is fortunate to have a large home. If you have a small home, you can make it beautiful and attractive. However, due to less space, interior design will be a little different. The decor and accessories have to be used productively. The goal is to make the best use of small space. It should make it look roomy and appealing. Here is our list of mesmerizing designing ideas to decorate your small home.
Interior Design Tip 1: Choose Small Over Large
Be it a dining table or a side table, prefer small size furniture. Doing this, you will save valuable space in your house. Get rid of bulky and giant-sized furniture. You can use this extra freed space in placing other types of furniture.
Interior Design Tip 2: Choose Pocket Doors
In small homes, pocket doors are superior to swinging doors. These doors easily slide into the wall and create separation. The glass windows enable an adequate flow of light into the house.
Interior Design Tip 3: Use A Sofa Cum Bed
It is a piece of multi-purpose furniture. You can switch between a sofa or a bed according to your need. In this way, it saves the space of one furniture.
Interior Design Tip 4: Wall Mount Your Television
This is another important designing tip for small houses. In place of putting your television on a table, mount it on the wall. It will save the floor space and make your home attractive.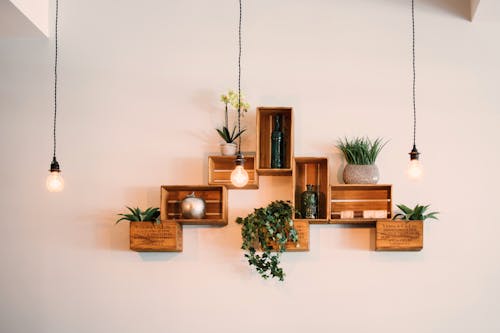 Interior Design Tip 5: Invest In Multi-Purpose Furniture
When you have a small place, you should invest in versatile furniture. Invest in a table that can work as a dining table and a desk. Purchase a cube that works both as a bonus seat and coffee table.
Tip 6: Use Mirrors
Mirrors are a traditional design tip to make a small space look bigger. This is due to their reflective ability. They reflect the light and make the space larger, airier, and lighter.
Interior Design Tip 7: Make Productive Use Of Space
Invest in furnishings that provide a maximum level of functionality. In place of a bench, choose a desk with a small-sized side chair. This furniture is ideal for work, to dress, and more. Customized storage furniture is also a good design option to save floor space. Extra storage below the bench will provide you added storage place.
Interior Design Tip 8: Choose Light Colors
Colors have a psychological effect on our bodies. Lighter colors make the place look calmer and spacious. Go for lighter shades like white, off-white, blue, green, yellow, pink, etc. It will make your home appear bigger.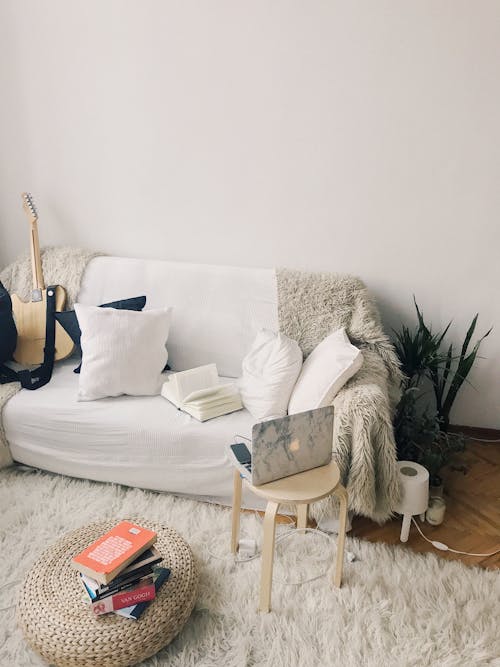 Tip 9: Keep The Design Simple
Do not overdo the ceiling, decoration, etc. Avoid heavy chandelier and heavy false ceiling that makes space appear smaller. Keep the design sober and simple. Simple wooden panels and simple lampshades are ideal to be used.
Conclusion
Decorating a small home is a challenging task. You have limited ideas to implement in your home. Also, accommodating everything in a small place becomes tough. I hope the above ideas will inspire you and make your home attractive.